---
---
---
THESE ARE THE FACEBOOK ADS YOU'VE BEEN LOOKING FOR
BUSINESS-CHANGING SOCIAL ADS
Done-For-You Facebook and Instagram Ad Campaigns | Specialist in Smaller Business
Looking for someone you can TRUST to blow up your business with the most sophisticated advertising machine on the planet? Sweet. You Just found her! ​
Incredibly smart targeting with a solid reputation for over-delivering. Impeccable optimization, reliable communication & regular reporting. Call-Yo-Momma-About-It Results. That's me.

---

YOU'RE HERE BECAUSE YOU ALREADY KNOW YOU NEED FACEBOOK ADS SO LET'S SKIP THAT PART AND GET TO THE NITTY GRITTY
Facebook ADS - Unleash the Audience-Building, Remarketing Machine!
HOW MUCH DOES IT COST? | WILL IT WORK? | HOW DOES IT WORK? | CAN I TRUST YOU?
Single Campaign setup, optimization and reporting begins at $3350. Minimum 6 month commitment and $15/day ad spend per campaign.
Let's explore what that looks like ...
1: Create Awareness/ Determine Interest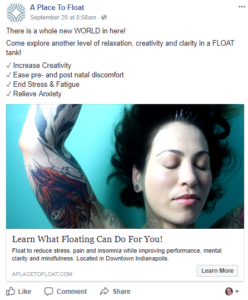 ---
IT WORKS WHEN:
You've got a clear message and solid brand.
You're crystal on what you want to accomplish.
Investing a few months in transforming the way your business communicates online is a priority.
You've got the right brain and heart behind your ads.
That last one is where I come in. I'm kinda awesome at this. Not just because I geek out on data, do it for fun, and in my sleep. You want me because I care a ridiculous lot about how this affects your business and your family.
You'll know EXACTLY where your money is going, WHY and HOW. This is your business, and I get how hard it is to put this part of it in someone else's hands.
I'll earn your trust over and over again. My guarantee: In a few months, you'll be telling random strangers at cocktail parties about "this FB lady we found," like these folk here.
IT WORKS BECAUSE:
We only put your ads in front of people who are highly likely to be your future customers.
I'm tracking all your people and how they interact with your business online . And that tracking will become the most valuable asset your business has EVER known.
I tell you the truth, in layman's terms and every 7 days, about every single thing that's happening in your ads.
My ads get at least 4X the average results. If they don't, I suck. I pause them, and work with you to until the issue is resolved - all without any additional cost to you.
You're involved and educated. Effective campaigns require your feedback and expertise. You'll get a beautiful (like graphs and stuff), detailed report every 28 days along with my recommendations and requests for your input.
There's a smart human watching your ads. NOT a bot or overworked intern (egads!) AndI'm setting them up, too. I'm not putting a boiler plate on your business. I'm crafting your ad structure from scratch, like a BOSS, with its mission and your goals as its focus and goal.
---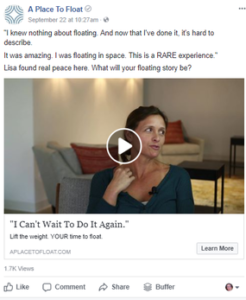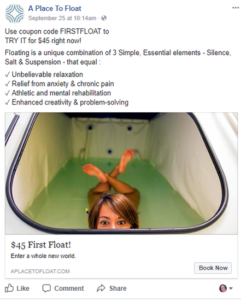 ---
​Building successful audiences and sustaining constant new leads and conversations requires an evergreen ad restructure.
One that accompanies customers through the process of:
learning about you,
coming to trust your brand, and
making the decision to work with/buy from you.
Because your customers make smart, informed decisions.
Because your products and services aren't the impulse M&M buy at the end of the grocery checkout line!
PUT YOUR TRUST IN ME BECAUSE: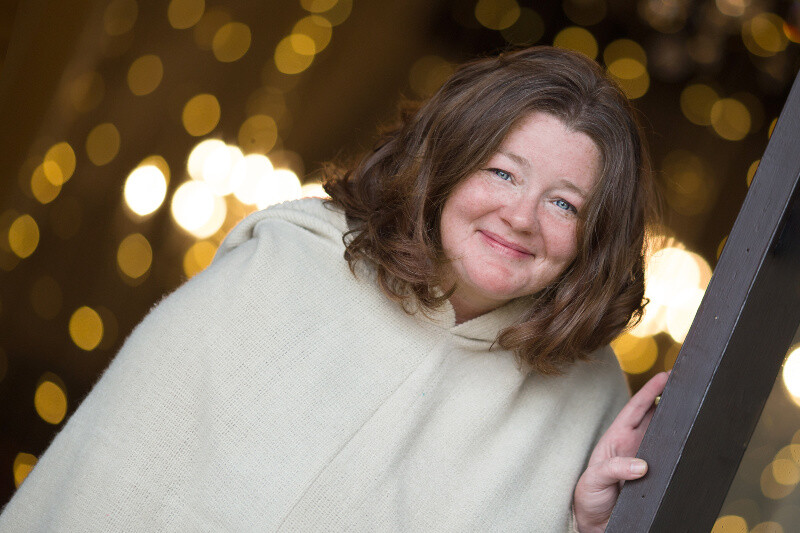 ---
Yours is not "another account" to me. You are paintstakingly carving your business out of a literal, digital ether. And your vision is vitally important. ​ I take your business' ad campaign glitter-rimmed serious.
I get why it matters so much. I work with small-er businesses because it's what gets me out of bed in the morning and what allows me to sleep at night. I do my FB Ads voo-doo for smaller business because that's who I am, and I know what's at stake.
I will ALWAYS tell you the truth. Yeah, ads are hella complicated. It's rocket science and a full time job. But it's mine - YOU have a business to run. Still, you should understand what's going on and why. I do that on the regular. That's why my I'm transparent.
Want to see what I can do for your business with Facebook Ads? Ready to Speak Human? Let's do it!
Schedule your free (totally fun, pitch-free chat) here:

---

Case Studies
​Ready to build relationships and an ad structure that understands how social media really works ... and makes your life easier, like yesterday?